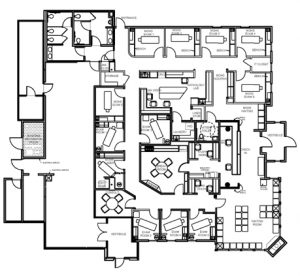 You can't take a picture of good medical space planning.
Without being visible, the thoughtful layout of a medical office or clinic saves staff time and footsteps; supports patient privacy and HIPAA regulations; controls acoustics and sound migration; directs patient flow; supports staff work flow; allows visual access where needed and makes a positive first impression. Expertly prepared medical office floor plans take these considerations into account well before any beautiful details, lighting, finishes or furnishings are considered.
A medical practice runs as well as the space that supports it. Consider imedical space planning for your next new medical office, expansion or retrofit.