A few thoughts:
Look into the steel pre-made modular casework which has a smaller footprint. Typically, these units are anywhere from 3-5 feet long and only 18″ deep, which is 6″ less projection into a room than conventional cabinetry at 24″ deep. These units contain a small (bar size) hand wash sink with trash drop, work/counter space and overhead storage. An added benefit is that they are not "built-in" so are easily removed and can be taken to your next space when needed.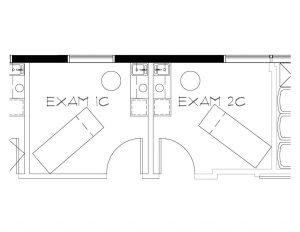 A properly placed door (to swing against a wall) will save space over a privacy (reverse swing) door.
A sliding door ("barn" door) at the corridor side completely removes the space taken by the hinged door (nine square feet!!).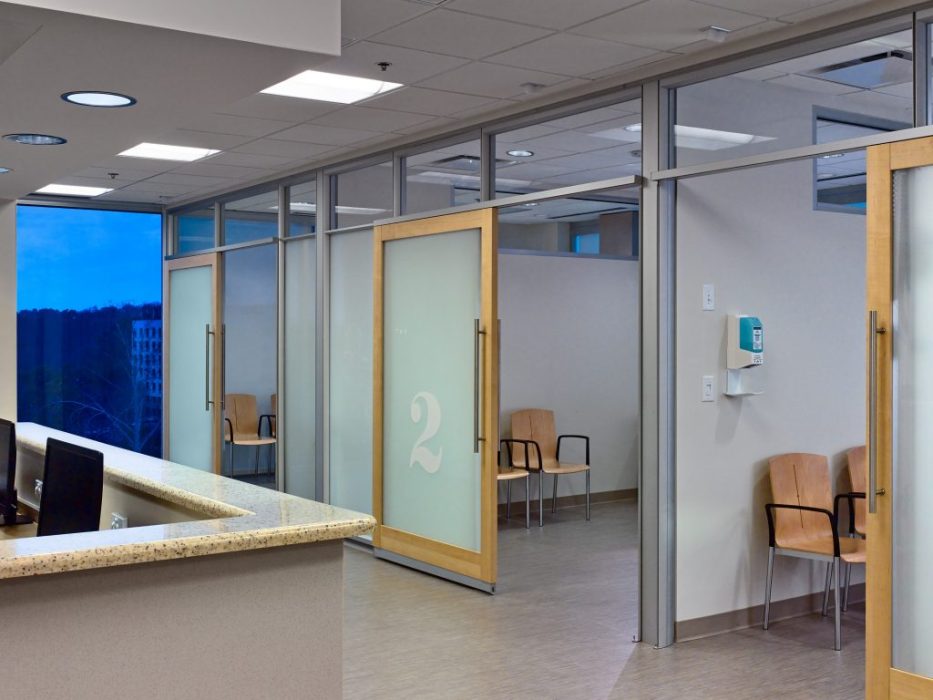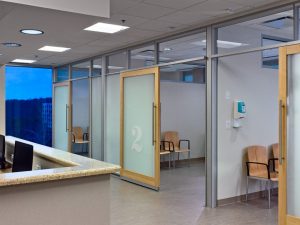 In pediatric offices, minimize space by making the exam table and cabinets as one unit. This efficient set-up can accommodate an exam table, provider tablet/computer area, storage, trash, and pull out step-up stool.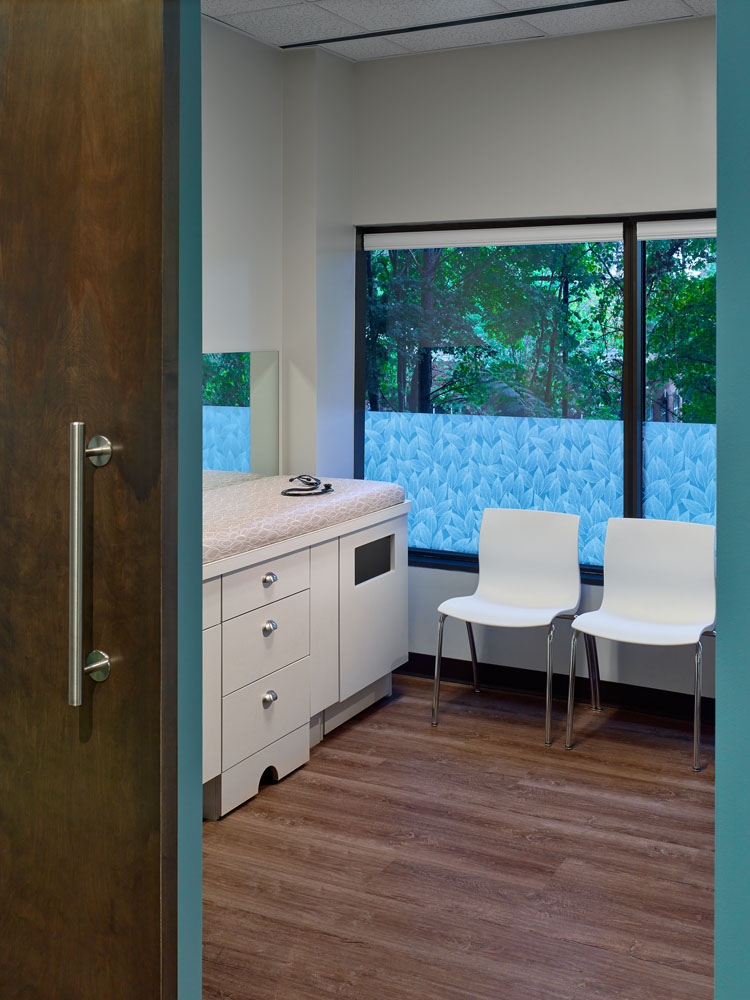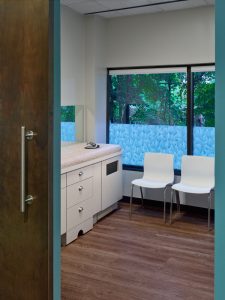 Consider a wall-mounted stand up computer workstation that vertically holds a CPU, monitor, & keyboard. This will save considerable space over a sit-down desktop area for the physician and can put the patient in direct visual connection with the provider.